Tell a friend about this page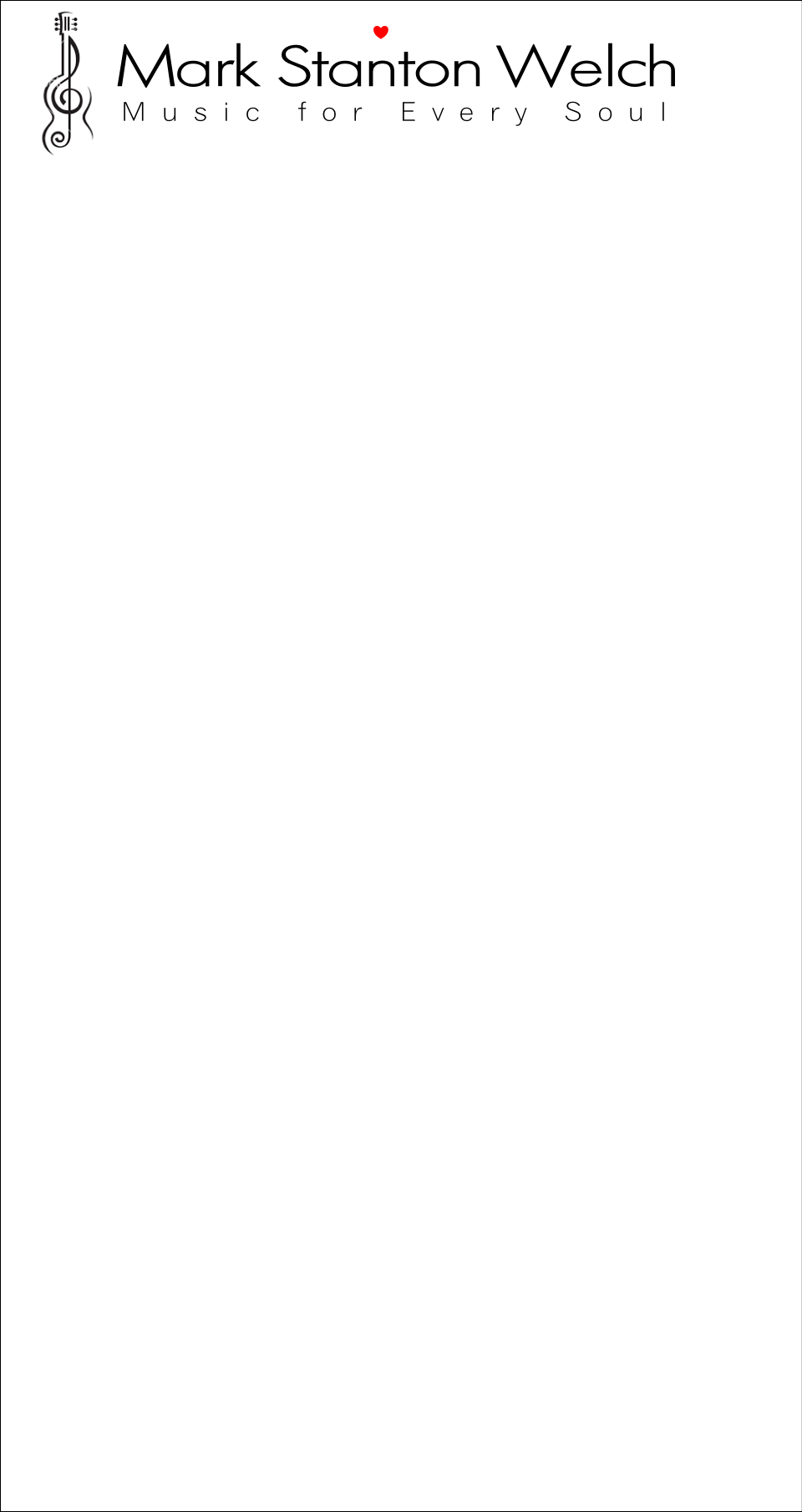 Copyright 2007-2017. Mark Stanton Welch. All Rights Reserved. Last page edit: 10/13/2014 9:59:56 PM

Mark's 35 plus years of music performance has given him many opportunities to speak as well. He has developed a warm, accessible,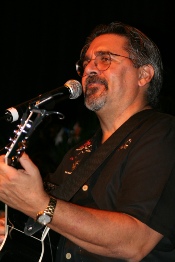 and inspiring style that incorporates all of his gifts. Mark is articulate, knowledgeable, entertaining, dynamic, and engaging.
By incorporating his music into his talks he creates a beautiful flow that works the energy and vibration of the congregation. He is willing to share personal information to create vulnerability and safety. His knowledge of vibration allows him to pace his presentations for the greatest impact on the audience. Personal anecdote, traditional story, spontaneity, wit, and audience participation are additional elements he brings to the experience. Mark is willing to use the moments of his life as examples to connect and open hearts and minds. With a gift of easily accessing emotion in a safe and inspiring way, his talks can elicit release and clearing in subtle and profound ways.
If you are a church or an organization consider bringing Mark in to share music, give the talk, and present a post service workshop directly related to the topic. The impact of such a full experience can really move the energy into a much higher frequency.
Select a topic from the extensive list below or perhaps you have a specific request for a topic that Mark can address. Email or call Mark to discuss terms and to set up an engagement. For more information on the titles, please email Mark by following the link at the bottom of the page.
Belonging

These Moments of Living

Vulnerability Is Power

The Art of Being Me

Giving Up on Getting There

Whole Hearted

Living Inside Out

I Am Who I Am

Enough!

The How-to Trap

Putting Me into Action

I Am Not Who You Think I Am: I Am Oh So Much More!

Alive through Play

The Things I Forgot

Mid Life Is For Dancing

It's Just Not Worth It Anymore

Energy Bodies…Say What?

Wake Up Little One

A Primer of Useless Information

Don't Believe What They Said

The Sweet Spot Between Past and Future

Speak My Words with Love

Can You Believe That?

So They Say

It's Not About Survival Anymore

A Great Big Beautiful Tomorrow

We'll Leave the Light on For You

I Can Do This!

The Seduction of Self Talk

Turning on to Easy Street

DNA Junk…WTF?!?

It Feels Safe in Here

Fear is So 2013

I See You

Do You Know Who I Am…Really?

I'm Sorry, I Just Don't See Your Limitations

There's Got to Be a Pony in There
It's Time to Change My Paradigms

Oneness Used to Feel So Isolating

At the End of the Day

The Promise of Morning

Behold the Goddess

Feelings Are Like Clouds

Like Waves on a Beach

The Silence is Calling

What I Learned from Mia the Cat

Yes! Yes! Yes!

Tigger Told Me So

Loving Your Way Back Home

I Used to Be ______

Nothing Is As It Seems

Telling It Like It Isn't

The Hiroshima Effect

Talk to Me

Just Sing A Song

Live As If

Shake Rattle and Roll

Whole Brain Cereal

Mind Your Mantras

Like a Leaf in an Eddy

Feeling Fallish

Choosing Chant

The Moon Says Follow Me

What the Heck Is Multi-Dimensional Living?
The Self-Help Path Seduction

Can You Help Me?

Imagine That

Strong Like Bull

We're Not Worthy…Oh, Yes You Are!

A Human of Substance

I'm Picking Up Good Vibrations

Time Out

I Did It!

A New Prescription
Select from the Following Talk Titles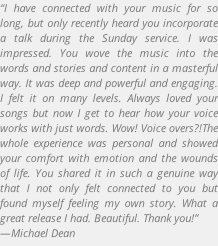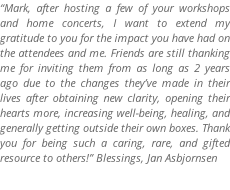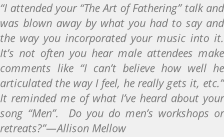 Email me your selection for the talk title



Subscribe to Mark's Mailing List
Click pic for information