Tell a friend about this page

Tell a friend about this page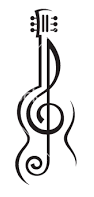 Copyright 2007-2017. Mark Stanton Welch. All Rights Reserved.

SUBSCRIBE TO MARK'S EMAIL LIST
GET THE LATEST NEWS FROM MARK
Choose to subscribe to Mark's E-mail list and you will receive a bi-monthly newsletter with information on new recordings, new releases, performances, workshops, and other events. In addition, each issue will feature some sound tools and suggestions for living in a higher vibration.
Subscribe now and receive a free gift of a song download, article, or? Additionally, every newsletter will offer a free CD for one subscriber.
Your name and email address are required but the city and state are optional. Please consider sharing your city and state so I can let you know when I will be coming to your area to perform. You might even be willing to help me out at the performance
All of your information stays private. None of it will be shared with anyone. At any time you can unsubscribe with no questions asked.
To be included in CD giveaways or free tickets to events you must include your name, email, city, and state.
Fill out the form to the right and submit it to get your free gift link.
The monthly Newsletters will be Archived. The access page will be sent to any subscriber to the mailing list,
If you connect with the content of the Newsletter please share it with your friends. Thank you in advance for your choice to do so.
"Thank you, Mark, for re-awakening what I knew and introducing me to what I didn't. I am simply amazed and grateful for what transpired in just one encounter with your unconditional love and wisdom. Wow. I'm using your "Root" CD to reinforce and expand what I learned and continue to learn from you. I look forward to sharing this experience again"…Will
A Special Note from Mark…
We are at the launch point of the Now Age, a time when living fully in the moment in your expanded design is becoming the norm. The personal and collective changes are coming fast and shifting the forms of living into a higher vibration. In these new frequencies we are wise to align with all forms of support.
It has long been known in esoteric circles that the power of music is in its capacity to infuse Celestial vibration into the cells. Finding the Light infused frequencies is the adventure of the times. We are being guided to seek and find within and without that which serves to reawaken the dormant design of the I Am That I Am Expressing As Me. It is a gift that requires a leap of faith, some action that shows we are willing to activate the co-creative capacity to re-calibrate.
Since I witnessed the emotional impact of my creations in the late 80's I have been inspired to find the source principles that are so impactful. My journey into understanding and exploring sound and vibration has delivered to me information and technique that I apply to all of my work. You are invited to partake. The new music coming in will be even more aligned with these Celestial vibrations.
By joining my mailing list you will be kept abreast of the developments in my Music for Every Soul monthly newsletter. In it I will be sharing the latest information and techniques, offering activities with which to embrace the new frequencies, apprise you of new creations, launches, projects, courses, writings, events, performances, and give special offers available only to subscribers. I am excited. The first issue will appear in early May.
Join now and be a part of the new flowing wave of waking up to live consciously and creatively…
Endless blessings to you! …Mark Stanton Welch