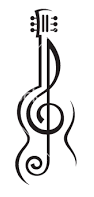 Copyright 2007-2017. Mark Stanton Welch. All Rights Reserved.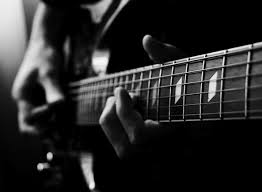 Mark has been a professional musician for over 35 years. He has been a singer/songwriter for most of that time, penning over a thousand songs during that journey. His devotion to the impact of the song has led him to a deep exploration of the nature of sound and vibration and using music as a healing modality. Thus, he has amassed many resources, tools, and techniques that he can bring to any event.
He can support your event at a wide variety of levels:
Provide theme based concerts with heart-centered, empowering, inspirational, fun songs.

Lead groups in singing easy, fun, powerful music

Write specific songs in a specific style to directly support specifics for your event

Facilitate and accompany community spiritual dancing

Provide programs, experiences, concerts for children and teens

Facilitate workshops at your event on a wide variety of topics

Spontaneously adjust the music to follow the flow of your program

Provide intentional background music to give any event continuity

Lead the audience in singing chants, mantras, or short, repetitive songs
Mark has worked with speakers, authors, teachers, groups, causes, and corporations to elevate their impact vibrationally in workshops, classrooms, on stages, at major events with large audiences, in small groups, at retreats, at conferences, in bookstores, and in living rooms. He is comfortable and professional wherever he is.

With over twelve years of providing musical support for speakers and authors, Mark provides a unique and impactful level of musical support that goes far beyond simple background or transition filler. Certainly, with so many songs penned, he could provide a beautiful and heart opening set of material that would elevate the speaker's impact and the receptivity of the audience. And that would be powerful enough.
It is when the speaker or facilitator wants more that Mark's true gifts come into play:
He listens to the flow of the presentation and provides musical accompaniment that subtly impacts the audience on a cellular level

Any song he shares carries the musical and vibrational impact of the speaker's words and intentions at just the right time to insure deeper receptivity

He is spontaneous and can provide just the right music or song on situational demand or speaker request

In workshops and multi-day programs he can work closely with the presenter to adjust the program to meet the shifts in the audience

If a song is not available in his catalog to fit the request, he can easily write something, often on the spot, to capture the intention perfectly, in a style and key that is aligned with sound healing principles

He can use chant, mantra, or short song to engage an audience in singing, which, in itself, deepens the emotional and cellular impact of the speaker's message

With sensitivity, Mark easily provides impactful transition music while monitoring the speaker for start and stop cues to provide a seamless program and maintain the correct vibration for the experience

Has a comedic sense of humor and audience rapport when needed to fill the unexpected.

Connects well with people in a professional and engaging manner that helps participants feel respected and honored

Can lead participants in vibrational evening events that open them more to their True Spirit, thus making them more receptive to the program message
If you, as a presenter, want to use music in a powerful way to increase the depth and impact of your message, you could do no better than to engage the heart and music of Mark Stanton Welch.


Click pic for information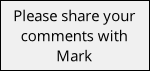 Subscribe to Mark's Mailing List